What Customers Say About Hunter's Contracting
The Smiths
The Palmers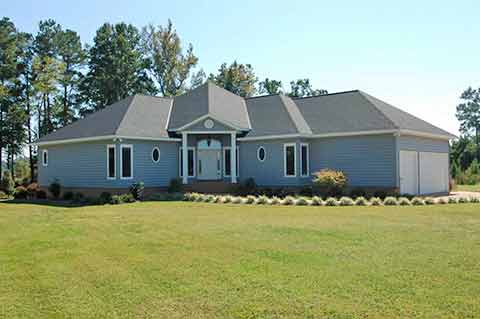 Click photo to see more.
Have you ever gone riding on your day off just to look at new homes and get some ideas. And in doing so have found yourself saying well I wouldn't have accepted it that way or I would have made them do it over for me? Whatever the reasons are I think that we have all said and done these things at one point and time in our life which takes me to the reason that I am writing this message. My husband's buddies that live in Gloucester & Mathews had called him several times about coming down here to live. They told him about how the fishing was great and the land was beautiful and that there were so many places to build on. Well, needless to say, it didn't take long before we were down here looking at the land, the houses and the river. We fell in love with Riverview Estates the first time that we saw it. We then called the contact number on the land and spoke with Mr. Jim Johnson. He set up a meeting time for us to come down and talk about the lots that were still available. Well, one thing led to another and it didn't take long before they had the plans to build our home. Hunter Johnson, the owner of the business and Mr. Jim Johnson's son, introduced us to Scott Harwood, the job foreman. We have never met a better more understanding person than Scott. He called us about everything before it was done. He asked us to come down and look at what had been done in case there was something about it we didn't like. He told us the names of all of the businesses that would be working on our house. He then gave us a book to write down their names and everything we chose from them. This involved styles and colors on everything in our new house. We have now lived in our new home a little more than two years now and have yet to find one thing that isn't exactly what we wanted. So, if you are looking for someone to do exactly what you want and still ask you if it's alright then please call Hunter's Contracting, LTD.
The Glazes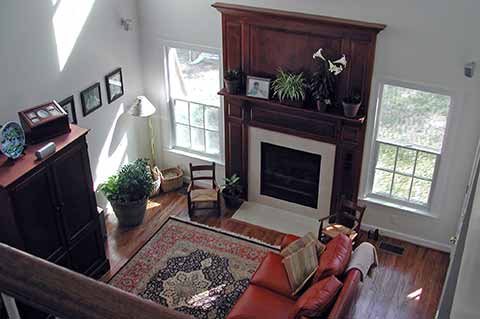 It is with great pride that I write on behalf of my family to express our sincere gratitude for the beautiful home you created for us, and for the wonderful experience you provided in working with your company. Your astute professionalism, keen attention to detail, and patient guidance made all of the painstaking decisions a little less painful and all the more worthwhile. Furthermore, I was equally impressed with your sub-contractors and the skills they displayed in their individual area of expertise. It makes for a very impressive total package!
There are two areas that are worth further "gushing." It is probably no surprise that my absolute favorite work is that of Jim Harris and his company, Harris Millwork and Cabinetry. In my opinion, his work on the kitchen and butler's pantry cabinets, in conjunction with the mantle, is positively breathtaking. That was quite a rewarding experience!
In addition, I feel it is worth mentioning that my uncle, who has spent many years building houses, raved about the trim and woodwork, stating that it is the best he had ever seen. I don't know how much of an expert he is, but it certainly warrants recognition.
I could go on and on about this house. From the exquisite master bathroom to the beautiful open foyer and staircase, it definitely surpassed our visions. For the record, though, we knew that the screen porch would be our favorite spot, and it surely is, making it our choice for best seat in the house.
Thank you for the opportunity to work with Hunter's Contracting. Should you ever need us as a reference, we are happy to oblige.
The Hudgins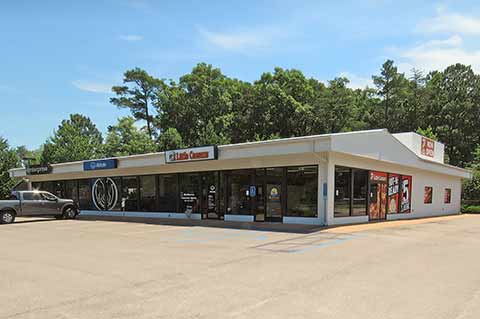 Click photo to see more.
I would like to take the time to compliment you and your staff on the experience we had with your company. I would have to say it was the easiest and most cooperative project I have ever done. All of your employees were courteous, helpful and tried to build the building in a timely manner. They did everything they could do to keep it under budget. Everyone worked well together and tried to make us feel at ease with the construction.
Thank you again for a great job.
The Glasses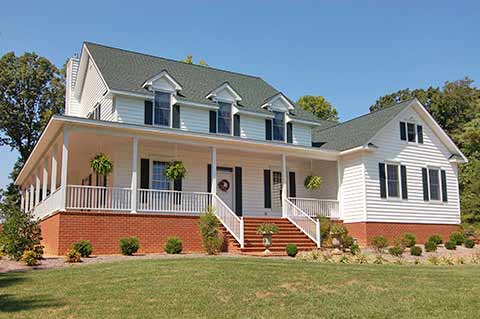 Well, it has been over one-and-a-half years since you completed our beautiful home and we could not be happier. From the first telephone call from Jim, the many meetings, the construction process and the many, many details, everyone we encountered was the ultimate professional.
We thank you from the bottom of our hearts for a job well done. Now that everything is completed and everyone is gone, we feel as if we have lost our best friend.
The question has been asked, "would you build again?" Our answer is only if Hunter's Contracting would build it.
The Healys
About a year ago, we decided to contact Hunter Johnson at Hunter's Contracting to do a major renovation of our home. The job is now finished and we are so happy with the outcome!
We replaced and/or painted everything in the house with the exception of the floor coverings in three bedrooms. People say it looks like we built a new house, but we live at the same address!
Hunter worked hard to schedule workers and subcontractors to minimize the disruption to our lives. It wasn't easy to live in the house during the construction, but Hunter made it bearable! He was so flexible. We had plans to do certain things, but then we would decide, at the last minute, to add something new. This happened several times and Hunter helped us work out these changes every time. Hunter's' employees and subcontractors were great to have on the job. They worked hard to keep us on schedule and were always mindful of keeping the jobsite clean. The workmanship is beautiful! It is truly a first-class job and we are proud to recommend Hunter's Contacting to anyone renovating or building a new home.
The Rutters
In late December 2004, after extensive delays in obtaining necessary approvals from the Gloucester County wetlands board and others, I contracted with Hunter's Contracting to build an elevated home on Ware Neck, to replace an existing, nearby residence that was severely flooded during Hurricane Isabel in October 2003. The new house is a story and a half "A Frame," of about 1,550 square feet, elevated about 9 feet. The contract was for "costs plus fee" and I planned on being reasonably involved in the overall process. Work actually started in March 2005 after more delays waiting for Dominion Power to relocate the power entry. The home was completed during December 2005 and a Certificate of Occupancy was received in late December 2005.
I was (and still am) very pleased with the resulting home. The building site is low and far from ideal. The work was completed within both the originally estimated schedule and costs. I was kept well-informed of both progress and future plans. Both I and my lending agent were provided excellent and timely cost information and visibility.
The contractor, management and crews and the sub-contractors were knowledgeable, skilled, efficient, and responsive. Everyone had a positive and team oriented attitude and all were proud of their work. There were lots of challenges associated with the elevated construction and low and frequently marshy site. All of these were handled positively and well.
In summary, building a new home is always somewhat hectic, and particularly when done at a distance. I could not have had a better builder and my overall experience was very positive. I highly recommend Hunter's Contacting.
The Evans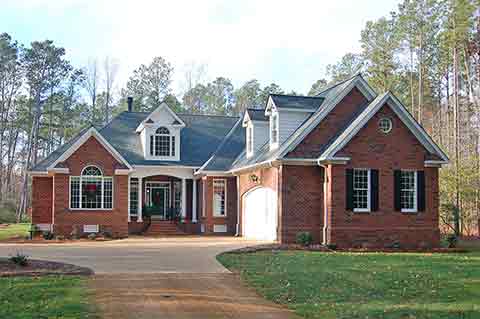 We moved into our new home last week, and we wanted to take time to formally thank you for the excellent manner in which you helped us complete our dream home. From the planning stages to final inspections, your staff has been both helpful and available. In fact, we used several of your suggestions to add to our home's features which have made it the most comfortable space possible. From the great room to the master bedroom, you helped us efficiently blend our dreams with practical solutions that exceeded our best expectations.
While we wanted to commend your work on this home, it is worth noting that this is the third home in 15 years that you have helped us build. With each home we have seen your company evolve into the full contracting service that it is today. While the scope of your work has increased, many of your individual staff have remained the same. This is a significant statement of your loyalty and family oriented approach to business. Not only have you helped us build several homes, your firm has helped several of our clients rebuild their homes after loss. We own an insurance agency in Hayes VA, and our commitment to your firm is based on both our positive experiences and those of our clients who have turned to you when they needed to rely on a contractor known for honesty and high-quality workmanship.